The Celebration of Success – One year return visit to Malta/Phillips County Resource Team Assessment.
Montana Economic Developers Association (MEDA), along with the Montana Department of Commerce visited Malta on March 10th and 11th for a two day celebration and training to "Move Malta Forward".
The seminar hosted by the Montana Office of Tourism and Business Development (MOTBD) was an opportunity for community members to have one-on-one conversations and questions for the MOTBD and to network and learn how to increase both tourism and economic development.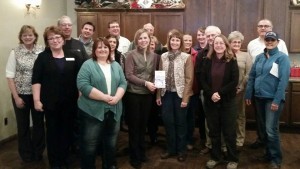 To read more about the progress the people of Malta/Phillips County are making, click on the link below to review the summary of the celebration and training.