Smart Rural Connected Community Challenge Program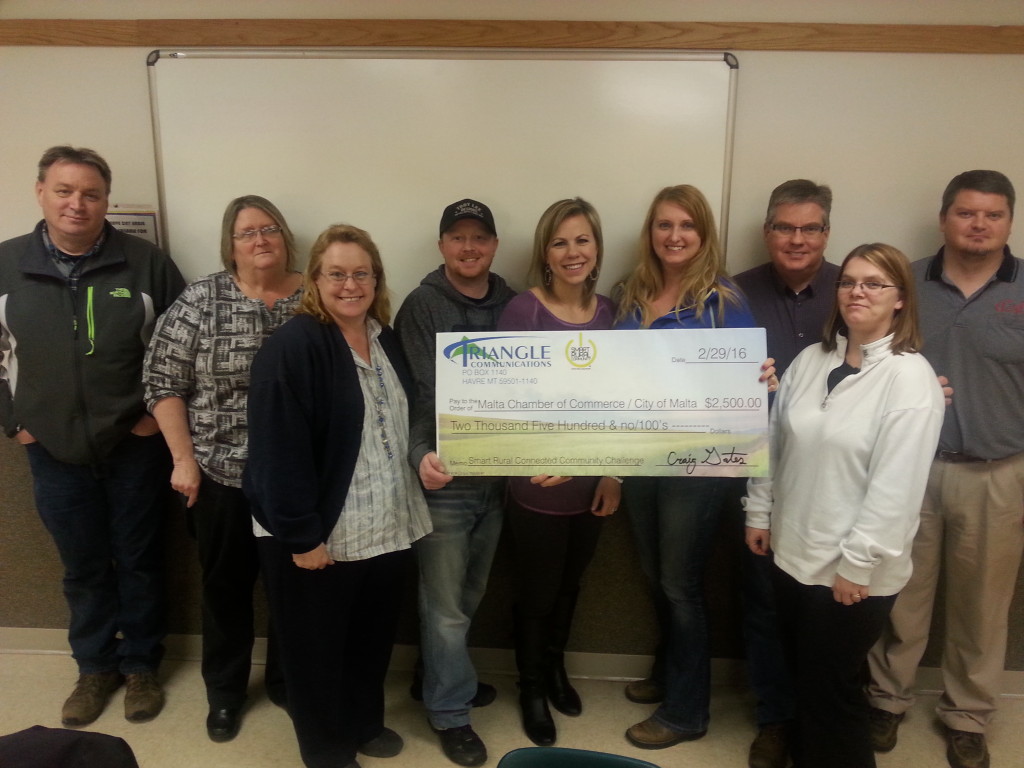 The City of Malta and Malta Area Chamber of Commerce were recently awarded the Smart Rural Connected Community Challenge $2500 Incentive Grant Award, sponsored by Triangle Communications.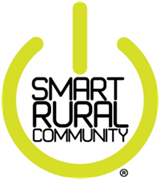 The challenge was designed to encourage rural communities to demonstrate how they would utilize broadband technologies to enable economic development in their communities.  The stakeholder committee made up of active participants within the community, expressed interest in utilizing the funds to host a Technology Fair in Malta to educate the community about the potential that broadband technologies bring both from an economic and a community perspective.  They also plan to host adult education courses, including small business development training and computer/technology skills.
Store Front Beautification Grant Program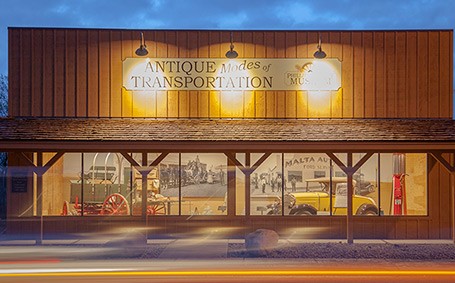 PhillCo Economic Growth Council announced a grant program that began in 2012 called the "Store Front Beautification Grant Program".  The purpose of the Store Front Beautification Grant Program is to enhance the street-side appearance of your business, encouraging visitors to stop and shop in Phillips County and improve the local perception of Phillips County Main Streets.
Eligible Uses Include:
Signage
Lighting
Landscaping
Trees
Non-advertising decorative banners
Awnings
Murals
Siding
Window
Physical Improvements
We welcome grant applications from businesses with store fronts in Phillips County or destination/tourist locations in Phillips County.  This is a 50/50 matching grant program.  These matching grants will fund up to 50% of an individual beautification project up to $2,500. 
To read the complete guidelines for the Store Front Beautification Grant Program and to download an application, click here:
[button text="Store Front Beautification Application" link="http://phillco.org/wp-content/uploads/2015/12/Store-Front-Beautification.pdf" style="inverse" size="normal" target="_self" display="inline" icon="no"]
For more information, contact the PhillCo Office at (406) 654.5525 or by email at phillco@itstriangle.com.
[hr]
Development Opportunities in Phillips County
The Malta Business and Industry Development District (MBIDD) is located at the county seat of Malta. The former airport site features 133 acres and 31 lots available for development. The MBIDD is owned by the City of Malta and managed by the PhillCo Economic Growth Council. PhillCo has entered a 99 year lease agreement with the City of Malta which allows PhillCo to sell/lease lots as needed to businesses that support economic development in Phillips County.
Electricity is provided by Northwestern Energy and natural gas by Montana-Dakota Utilities. City of Malta water and sewer is available on-site. Opportunity Drive provides direct and easy access to US HWY 191. Access to US HWY 2 and Burlington-Northern Railway is less than one mile away. Malta is daily provided with UPS, Fed-Ex and truck Transport services.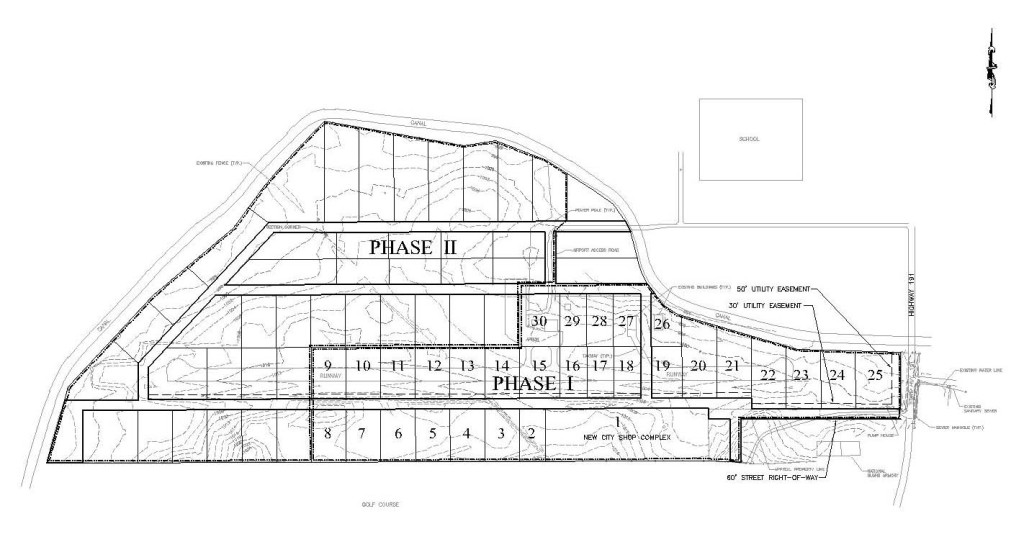 Square Footage on the lots:
Lot 1: 323,519 Sq Ft Lot 2: 48,732 Sq Ft
Lot 3: 64,976 Sq Ft Lot 4: 64,976 Sq Ft
Lot 5: 64,976 Sq Ft Lot 6: 64,971 Sq Ft
Lot 7: 64,945 Sq Ft Lot 8: 64,942 Sq Ft
Lot 9: 60,000 Sq Ft Lot 10: 60,000 Sq Ft
Lot 11: 60,000 Sq Ft Lot 12: 60,000 Sq Ft
Lot 13: 60,000 Sq Ft Lot 14: 60,000 Sq Ft
Lot 15: 54,000 Sq Ft Lot 16: 45,000 Sq Ft
Lot 17: 46,500 Sq Ft Lot 18: 64,500 Sq Ft
Lot 19: 55,500 Sq Ft Lot 20: 88,501 Sq Ft
Lot 21: 76,901 Sq Ft Lot 22: 77,300 Sq Ft
Lot 23: 67,677 Sq Ft Lot 24: 65,690 Sq Ft
Lot 25: 89,480 Sq Ft Lot 26: 40,998 Sq Ft
Lot 27: 53,334 Sq Ft Lot 28: 38,630 Sq Ft
Lot 29: 37,528 Sq Ft Lot 30: 45,172 Sq Ft
Lot 31: 658,697 Sq Ft
If you are interested in more information on the lots contact the PhillCo Office at (406) 654-5525 or email phillco@itstriangle.com.